---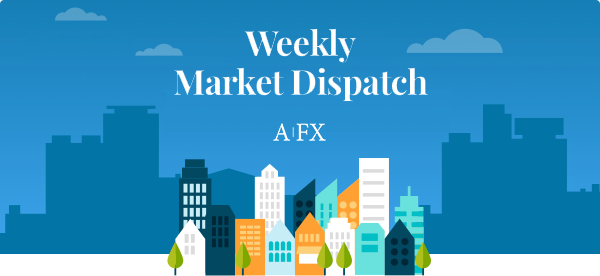 What's Next?
For those of us who made it through the 1970's unscathed, the thought that they might be returning, even if in somewhat altered form, is not a reassuring thought. At first glance, all the elements are there - an American economy possibly suffering from stagflation (more below); the American president beset by domestic political problems; the Russian bear suspected of mischief. All that's missing is the great rock music of the era.
The important thing to bear in mind is that investors, by and large, don't pay a whole lot of attention to ephemeral political developments. Whether President X is under siege by Prime Minister Y or party A scored points over party B is, to market players, largely irrelevant to the business of trading for a profit. That's not to say politics is unimportant, but it isn't everything, although journalists working in national capitals would have one think otherwise.
To start, let's take a look at the most recent inflation and retail sales numbers out of the US. April Producer Price Index (PPI) released last Thursday rose +0.5% vs call of +0.2% (previous +0.4%), an unsettling increase. The release on Friday of Consumer Price Index (CPI) may have allayed concerns somewhat, rising +0.2% as expected and well above the previous month's decline of -0.3%. However, a weak April Retail Sales print released at the same time renewed concerns of economic softness, rising +0.4% vs call of +0.6% (previous +0.1%). The stagflation angle arises from concern over apparently higher wholesale price inflation coupled with lagging economic growth. Recall that US first quarter GDP disappointed with a rise of just +0.7%, well below the call of +1.0% (and analysts had pushed that down as well), and both personal income and expenditures recently released were softer than expected. Inflation ticking up – check. Growth trending down – check. The upshot is talk of stagflation has increased, not yet to the point that the Fed may postpone its expected hike next month, but there is some chatter.
The loonie traded in a tight range last week, rallying sharply on an uptick in oil prices last Wednesday, then selling off just as quickly on news that rating service Moody's had downgraded Canada's major banks.
The downgrades were modest, as Canada's six major banks are extraordinarily strong, profitable and neck-deep in capital. That said, given the six banks' exposure to Canadian consumers and their record levels of personal debt (see last week's newsletter: What's Next?), perhaps it is prudent for the rating agencies to at least acknowledge this reality. A contrarian view sees the rating agencies as well behind the curve on market developments and this downgrade may be a signal to buy the loonie. It's a reasonable argument, so take your pick.
Elsewhere, sterling lost some ground after the Bank of England kept its overnight call loan rate at 0.25% and left its quantitative easing (QE) programme unchanged.
No Surprises Here
The GBP bounced a bit on interpretations of the BoE's statement but settled down soon enough.
Speaking of a bounce, the Swiss Franc ended up the loser on the week, a rare – and notable – occurrence. The land of cheese, fine watches, remarkable railways and stunning vistas – what could go wrong? Always remember that CHF is a safe-haven currency for European investors and, in the run-up to the recent French presidential elections, Mr. Market had been buying 'swissie' and selling EUR with a vengeance. With the favorable results of the election now out, investors reversed the trade, sending CHF lower against EUR and coincidentally against the USD (which fell slightly against EUR), thus making CHF the week's loser.
Our friends in the fixed income market had an interesting time of it last week. The strong PPI numbers released on Thursday coupled with a surprise decline in weekly jobless claims (236K vs call 245K, previous 238K) led to a sharp uptick in ten-year and 30-year Treasury bond yields. However, the soft retail sales numbers on Friday and in-line CPI persuaded bond traders – a jittery bunch at best – that perhaps the world wasn't ending, at least not yet. The 10-year traded back to the lows of the week to close around 2.33%, while the 30-year dropped back below 3.00% after trading as high as 3.05%.
Crude oil bounced sharply higher on Wednesday following reports of a larger-than-expected drawdown of stocks reported by American Petroleum Institute (API): -5.789 mln bbl vs call of -2.0 mlm bbl, largest since 2016. This helped power CAD stronger before news later in the day about Moody's downgrade of Canada's major banks. Still, given the amount of oil now being produced stateside, it's hard to be bullish of crude prices. US production has been increasing steadily for some time now, the most recent week being the twelfth straight and fourteenth in sixteen weeks. Those outlaw frackers have not been idle! And this is a major positive for the USD.
The coming week sees a handful of first-tier Canadian statistics on Friday and a mix of largely secondary US numbers.
Key Data Releases This Week
Forecast
Previous
MONDAY, MAY 15
15:00
GBP

Prime Minister May Speaks

21:30
AUD

Monetary Policy Meeting Minutes

TUESDAY, MAY 16
04:30
GBP
CPI y/y
2.6%
2.3%
08:30
USD
Building Permits
1.27M
1.27M
Tentative
NZD
GDT Price Index
3.6%
18:45
NZD
PPI Input q/q
1.0%
WEDNESDAY, MAY 17
04:30
GBP
Average Earnings Index 3m/y
2.4%
2.3%
08:30
CAD
Manufacturing Sales m/m
1.1%
-0.2%
10:30
USD
Crude Oil Inventories
-5.2M
21:30
AUD
Employment Change
4.5K
60.9K
21:30
AUD
Unemployment Rate
5.9%
5.9%
THURSDAY, MAY 18

04:30

GBP
Retail Sales m/m
1.2%
-1.8%
08:30
USD
Unemployment Claims
240K
236K
13:00
EUR
ECB President Draghi Speaks
FRIDAY, MAY 19
08:30
USD
CPI m/m
0.2%
-0.3%
08:30
USD
Core CPI m/m
0.2%
-0.1%
by




DAVID B. GRANNER




Senior FX Dealer,




Global Treasury Solutions

by




FRED MAURER




Senior FX Dealer,




Global Treasury Solutions